Wendy Williams Vaguely Addresses Moving On; Husband Issues Public Apology
April 16, 2019 11:05AM EDT
On yesterday's (April 15) episode of her eponymous talk show, Wendy Williams opened up a bit about her personal life. In the video above, she mentioned that she will be leaving her sober house soon and is ready to embrace the new life she is building for herself and her son.
Noticeably absent from this new life is her soon-to-be-ex-husband, Kevin Hunter, who Wendy FINALLY decided to kick to the curb last week. As you know, Wendy delivered divorce papers to her spouse of almost 22 years, following years of infidelity and rumors of abuse. Hunter is pretty much confirmed to have an affair with Sharina Hudson, who recently had a baby that's believed to be his.
Hunter has since released a statement of his own (via Page Six).
"28 years ago I met an amazing woman: Wendy Williams. At the time, I didn't realize that she would not only become my wife, but would also change the face of entertainment and the world. I have dedicated most of our lives to the business empire that is Wendy Williams Hunter, a person that I truly love and respect unconditionally. I am not proud of my recent actions and take full accountability and apologize to my wife, my family and her amazing fans.

I am going through a time of self-reflection and am trying to right some wrongs. No matter what the outcome is or what the future holds, we are still The Hunter Family and I will continue to work with and fully support my wife in this business and through any and all obstacles she may face living her new life of sobriety, while I also work on mine. I ask that you please give me and my family privacy as we heal. Thank you."
Hmm….should've thought of that BEFORE you cheated, sir.
Anyway, bravo to Wendy and her new life. Wishing her and her son the best!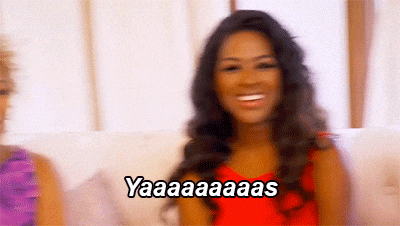 ---